VENTURA OCTOBER 22-24
The conference features a local "meet & greet", complimentary breakfast on Thursday and Friday, 2 plenary panels on hot topics related to community media, vendor and keynote luncheons, vendor trade show to see their latest products, more than 10 workshop panels, and the Western Access Video Excellence (WAVE) Award Ceremony. Be sure to attend and explore the intersection of community and media.
Network with professionals within our industry and hear from experts on technology, policy, fundraising, nonprofits, community engagement, programming, production, marketing, low power FM, and more....
.CONGRATULATIONS PCS FILM MAKERS!
Here are more pictures of the event. Please enjoy as CFF's GIFT TO PCS and Access Sacramento!
All photos by Heath Santi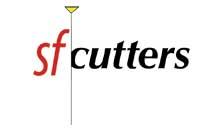 SF CUTTERS MEET OCT 23rd - SF
SF Cutters is the World's first Apple Final Cut Pro User Group forming in March of 2000. We have evolved to cover NLEs on the Mac, including but not limited to FCP, PremierePro, After Effects, Resolve, AVID, Lightworks, related plugins, VFX software and more. We also focus on the business, aesthetics, and life of the postproduction professional.
CROCKER ART & CINE SOUL Cine Soul, a
Sacramento International Film Festival program, teamed up Crocker to celebrate African American art through film and amazing inter-active art.
LAUNCH PARTY
Nov. 1st
DON'T MISS!!!!
Mark your calendars!!! The Sacramento Film Festival is now accepting submissions to FASHION ON FILM 2015 as part of Sacramento Fashion Week!
To celebrate we are holding a launch event Nov. 1st.
So save the date!
More details will appear very, very soon. This is THE HOTTEST TICKET IN TOWN!
This will sell out:
INDEPENDENT FILM AS WE KNOW IT DEPENDS ON THIS:
Currently, all internet traffic is treated equally. ISPs like
Comcast, Verizon and ATT are prohibited from picking and choosing winners and losers on the web
.
Now, FCC chairman, Tom Wheeler wants to change the law to allow so called "Fast
Lanes"
or faster access for some content producers who can pay extra.
These proposed changes would set up a scenario of
haves and have nots, in which film makers lose! Stop it Now!